There is a new version of the python package for pysmartdatamodels 0.6.1.
This python package includes all the data models and several functions to use them in your developments.
Changelog:
– Two updated functions
New extension for function update_broker() to allow updating nonexistent attribute into broker
Function validate_data_model_schema(), with wider range of validation
– Minor changes on providing links of repository, issues, updating on latest statistics, etc.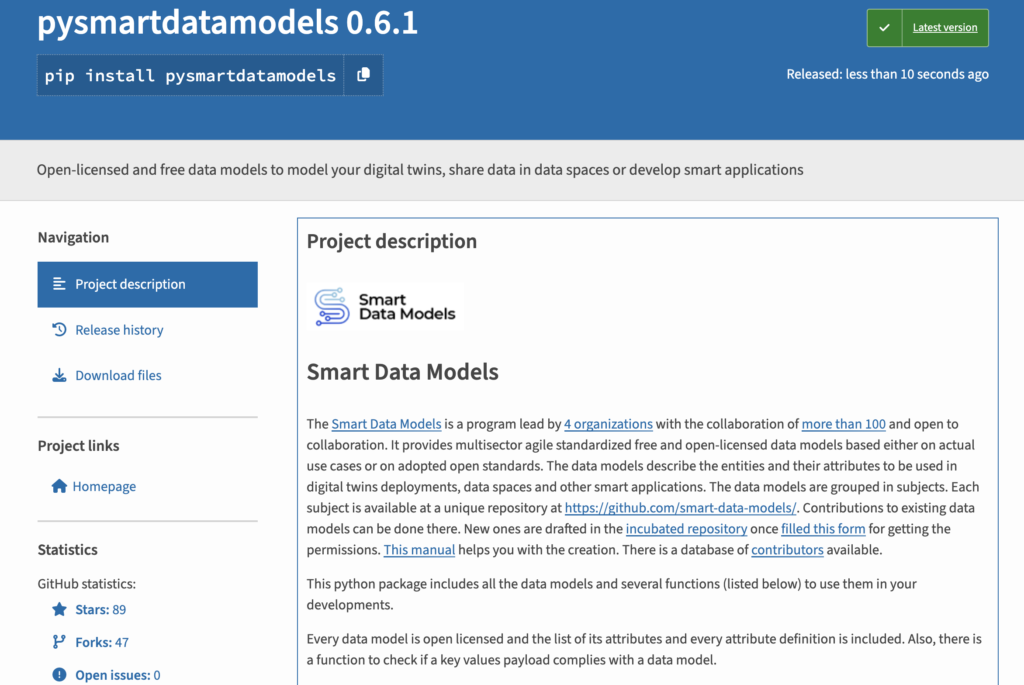 Get more details on the pypi page and feel free to try it out!